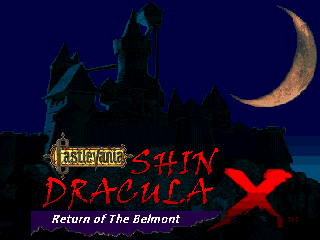 Shin Dracula X is another game scequence that is released by Ericard Production. The game release in 1/25/2015.
Sprite were actually based from Richter's alternate costume in SOTN that attempt to end the cursed of the bloodlines accompany with his two young apprientice, Morris Baldwin and William Graves.
Information game release
Edit
Ad blocker interference detected!
Wikia is a free-to-use site that makes money from advertising. We have a modified experience for viewers using ad blockers

Wikia is not accessible if you've made further modifications. Remove the custom ad blocker rule(s) and the page will load as expected.